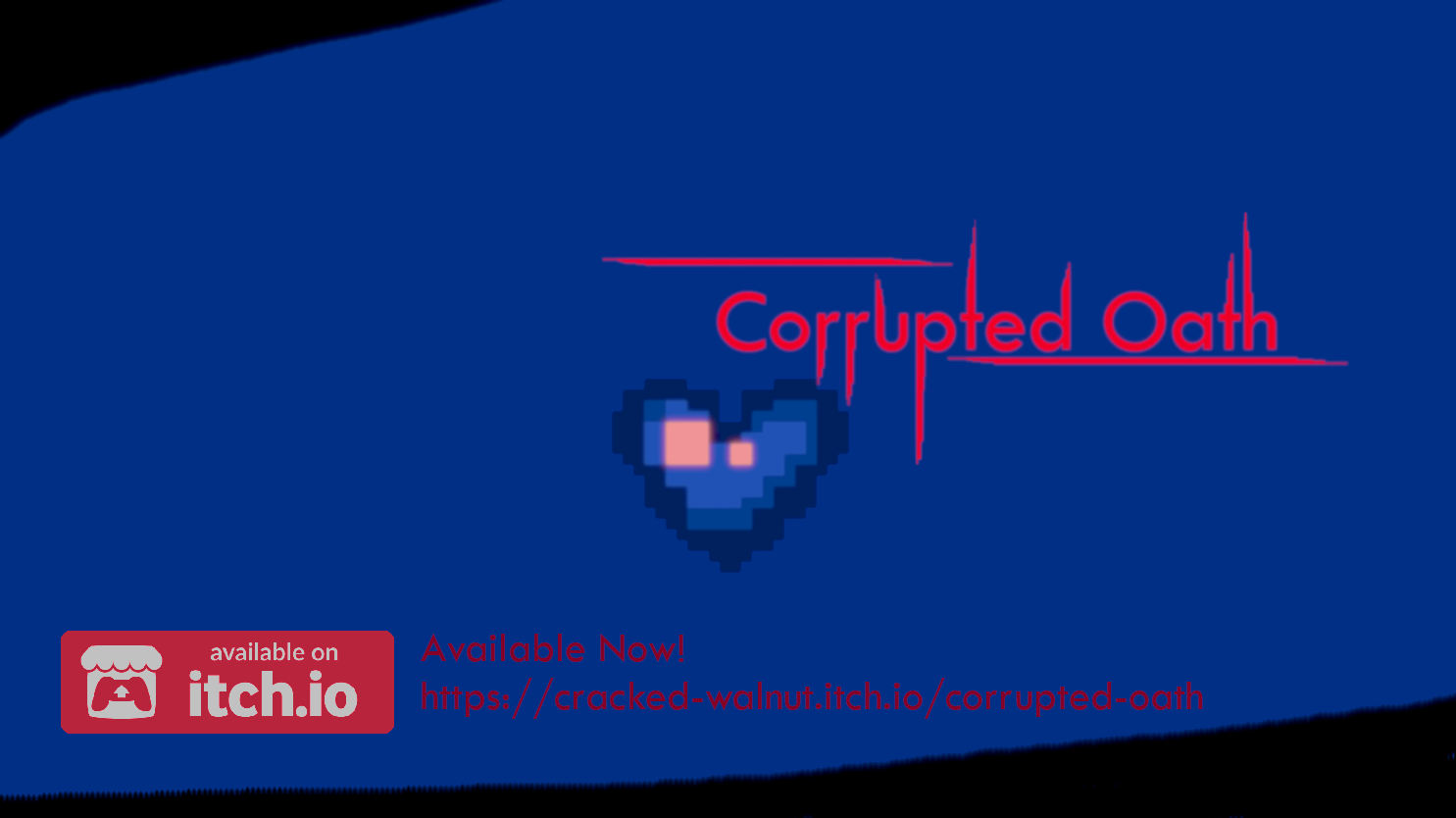 Corrupted Oath
System Requirements Update
---
Hello, everyone!
I've edited the page to include the system requirements found on the RPG Maker MV website here: http://www.rpgmakerweb.com/products/programs/rpg-maker-mv#requirements
The requirements are for the engine itself, but since I'm building a game within that engine, I see no reason to post similar specifications.
To clarify, I play tested the game using these settings:
Nvidia GTX 1050 GPU w/ 4GB Dedicated
12GB RAM 2133 MHz
Intel Core i5 7300HQ 2.5 GHz
Windows 10 Home 64-Bit
~780 MB of space for the game after it's unzipped
The game runs at a resolution of 1600x900, upscaled to 1920x1080. This cannot be changed at the moment.