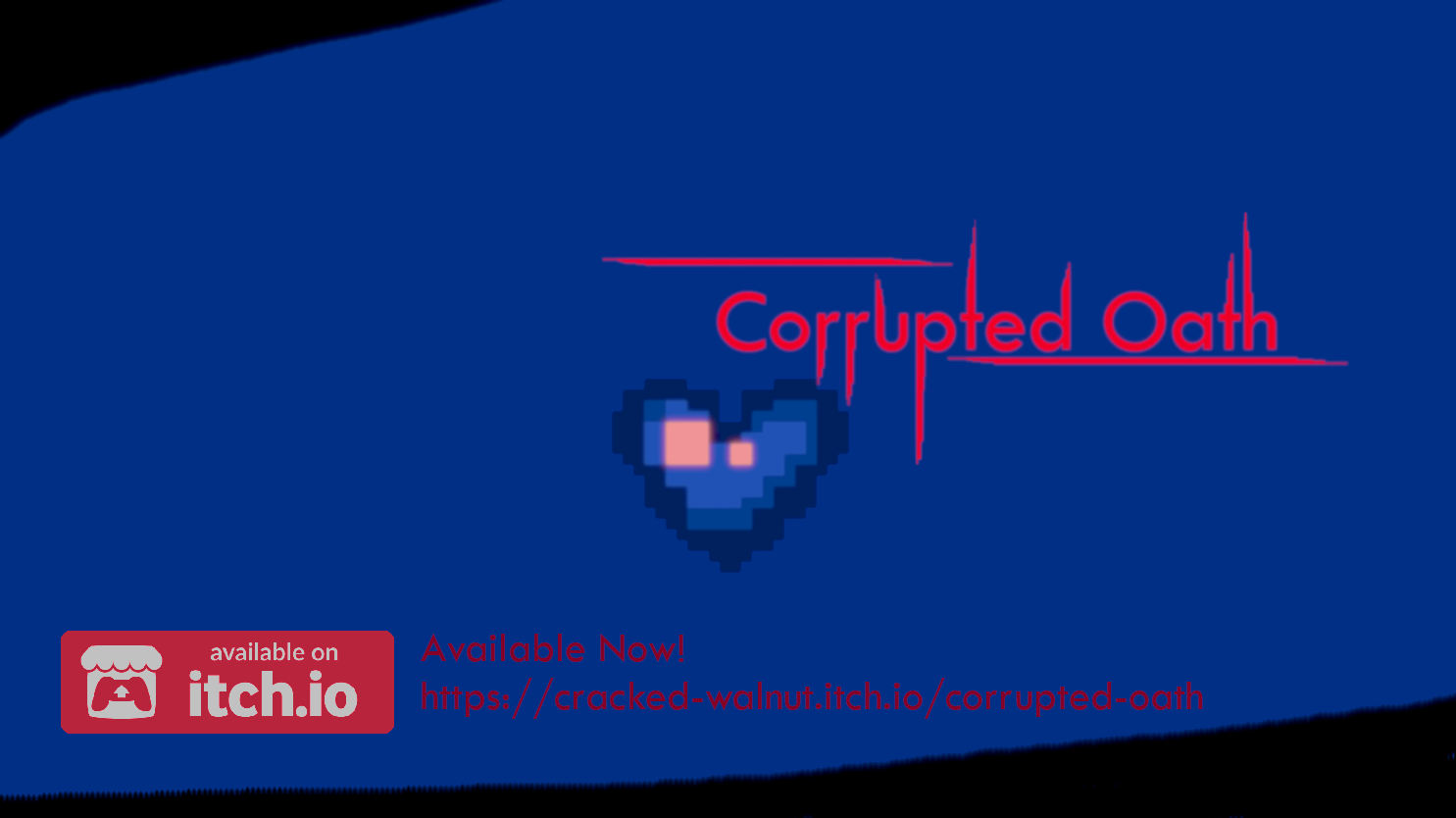 Corrupted Oath
Corrupted Oath Page Goes Live!
---
Hello everyone! Welcome to Corrupted Oath's itch.io page!
Here, you'll be able to read what the game is all about. I've been working on this project for the last 15 months, and I'm very excited to be sharing it with you all!
If you like what you see, please leave a comment and let me know.

More updates to come! Stay tuned.